Marvel's Finest Prepare to 'Avenge The Fallen' in New Avengers Posters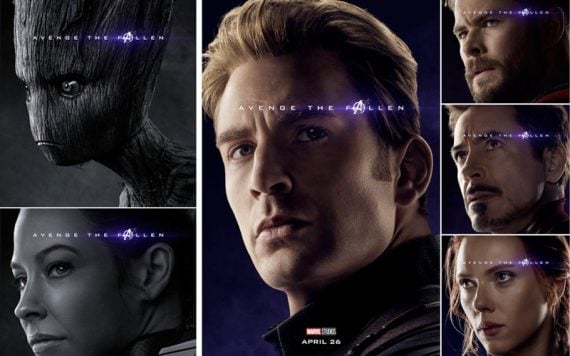 With just a month until Avengers: Endgame hits theaters and breaks the hearts of Marvel fans around the world, promo is beginning to pick up.
We don't expect much from promo season with this film, so we're geeking out over everything we get – even if it does make us tear up.
It was in the news recently that the Russo brothers aren't against leading us down one path for promo season and dropping us somewhere else entirely when the film hits. In fact, it's been no secret to Marvel fans that they have to be extremely careful or totally conniving when it comes to this – it's a project 10 years in the making. Those close to the film deserve to have their hard work protected; it's an experience for them as much as it is for the fans.
So today, when we saw new Avengers posters, we were cautiously excited. We see color versions of our heroes that survived Thanos' snap and black and white shots of those who were turned to dust.
Of course, seeing those fallen heroes never gets easier.
While we don't learn anything new, per say, from these posters, Shuri's death was all but confirmed by her poster being in black and white. Shuri met her fate off screen so there was some hope to be held out that she may have survived. Hope is a fragile thing in the Marvel realm.
New Avengers Posters
We know we said that seeing the images of the fallen never gets easier, but knowing the heartache their heroes who did survive feel from their loss – that's a heavy burden, too.
The light in the eyes of the surviving heroes is different. Not extinguished, but different. They're ready to try to right Thanos' wrong – whatever it takes, and the stakes have never been this high.
What do you think of the new Avengers posters? Let us know your thoughts (and theories for the new film) in the comment section below! And if you want to further geek out with us over poster designs for film go here!
Avengers: Endgame hits theaters on April 26th.