'Loki' Season 2 Is Filming in London and Fans Catch a First Look!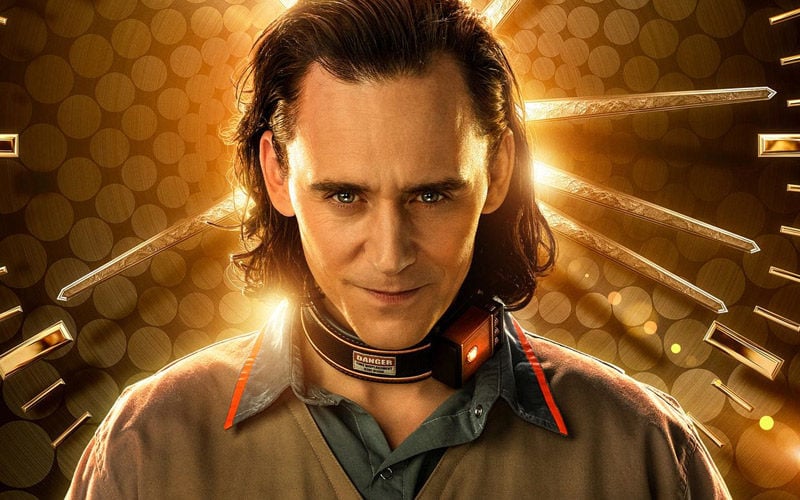 While all eyes are on Thor this week as Thor: Love and Thunder hits theaters, his brother Loki is making is making some waves of his own. Loki Season 2 filming is officially underway right now in London. And the fans are doing a pretty good job of capturing it all for social media!
We may not have a plot for Loki Season 2 yet, but we know that based on the last few scenes of Loki Season 1, that are beloved characters are in a world of trouble. You know, with Jonathan Major's Variant of Kang the Conqueror taking over the TVA headquarters and sending the Multiverse into chaos and all.
What We Know About The Next Season
What we do know for sure is that the entire cast is returning for Loki Season 2. In an interview on Jimmy Kimmel Live!, Loki himself, Tom Hiddleston, shared that "whole cast" is returning.
Marvel Studios President, Kevin Feige, also confirmed the news of the full cast returning. At Disney's Upfront event in May 2022, Feige revealed that not only is Loki the studios' most-viewed Marvel series on Disney+, but also Loki Season 2 would see "the whole cast returning."
We also know that production began last month and is moving from Atlanta to London. "I think it was just an accident of scheduling, but I'm thrilled about it, yeah." Hiddleston says of the production move.
A Sneak Peek Look at Loki Season 2 Courtesy of Loki Fans
We may not know exactly what story the new season will tell. We do have a ton of videos from fans that have started popping up on social media.
LOKI SEASON 2 IS FILMING! THIS IS NOT A DRILL! 🤩💚 currently in london!! tom hiddleston @ owen wilson !!! pic.twitter.com/IFKNrSig08

— Jasmine Lee (@jasminerlee) July 4, 2022
Tom Hiddleston and Owen Wilson filming Loki Season 2 in London tonight 🤩 credit @irene_slytherclaw pic.twitter.com/QvdfLzpCqp

— Christina the Hiddlestoner (@HiddlestonerThe) July 4, 2022
Another video of Tom Hiddleston as Loki with a tux filming #Loki season 2 pic.twitter.com/s5TqKtYmsm

— fer ४ (@beyhiddleston) July 5, 2022
Owen Wilson spotted filming Loki series season 2 as agent Mobius today! looks like he's chasing something or someone 👀pic.twitter.com/y6IwbamARt

— we ♡ owen wilson (fan account) (@ForOwenWilson) July 4, 2022
Talking with his hands as usual. 😁 #Loki season 2 filming. #TomHiddleston https://t.co/lZtWtjtWxY

— Mon (@havinfunontwitr) July 4, 2022
While filming just began on June 6, 2022, it's clear that it's well underway! No news yet on how long production on Season 2 will last. But based on Loki Season 1, it will likely be between 4 and 6 months. As Season 1 took around four months to film, not including the time that the production was shutdown by COVID.
When will it hit Disney+, no news yet. But again, based on Season 1 timing, it could late spring or early summer 2023. With San Diego Comic-Con just a few weeks away and D23 Expo in September (and Kevin Feige in attendance at both events), we hope that we'll have more official news to share soon and not just speculation!
Are you excited for Loki Season 2? Sound off in our comment section below!