Jamie Foxx is an American actor best known for his roles in Ray, Django Unchained, and Dreamgirls. Since starting his career in the early 90s, Foxx has appeared in more than 80 movies and television series.
In addition to his work in Hollywood, Jamie Foxx's net worth is also considerably impacted by his ownership of BSB-Brown Sugar Bourbon, his partnership with Privé Revaux, as well as his impressive real estate portfolio. Read on to discover his most successful projects and ventures as well as trace his career from its beginning till present.
Early Life
Jamie Foxx was born on December 13, 1967, in Terrell, Texas. His name at the time of his birth was Eric Marlon Bishop. Almost as soon after he was born, his grandparents Mark Talley and Esther Marie took over his care. They legally adopted him and raised him as their own child, and he hardly had any contact with his biological parents.
Foxx showed a love and talent for music at an early age. When he was just five years old, he was already playing the piano. It was also during this time that his love of comedy was developing, as he would create original jokes and tell them to his friends and classmates.
He was quite the achiever in school. In addition to his natural comedy and musical skills, he also maintained exemplary grades and participated in several sports. He was even the quarterback for the Terrell High School football team.
With his talents, he was able to earn a scholarship to the United States International University and pursue a degree in music and performing art composition.
Comedy Career
Before his success on the big and small screen with TV series such as In Living Color and The Jamie Fox Show and films like Ray and Baby Driver, Foxx started his career in standup comedy.
He performed at local shows and eventually became a cast member of In Living Color. He stayed with the show from 1991 till 1994 when the series eventually ended.
And at that point, the network gave him his own show, The Jamie Foxx Show. It was immensely successful, running from 1996 till 2001 with 100 episodes and numerous award nominations.
Acting Career
The first movie that Foxx appeared in was Toys in 1992. He starred in a number of films throughout the 1990s and into the turn of the millennium.
Some of the more popular hits included the romantic comedy The Truth about Cats & Dogs and the sports drama film Any Given Sunday with Al Pacino and Cameron Diaz.
Ali
In 2001, Foxx appeared in another sports film, Ali, which starred Will Smith. However, the film didn't perform well. With a budget of between $107 million, the film only made $87.8 million at the box office.
Collateral
When 2004 came, he was cast in the action thriller Collateral alongside Tom Cruise. Foxx gave an amazing performance and received his first Academy Award nomination for Best Supporting Actor.
With a budget of $65 million, the film grossed over $220 million globally.
Ray
Jamie Foxx's net worth was steadily rising at this point in his career. As the acting awards and praise from film critics kept piling up, his salary began to increase as well. It is reported that he received a $5 million paycheck for his role as Ray Charles in 2004's Ray.
The film, which had a $40 million budget, grossed over $123 million worldwide.
Fox not only got to show off his musical skills in the part, he also won the Oscar for Best Actor for the role.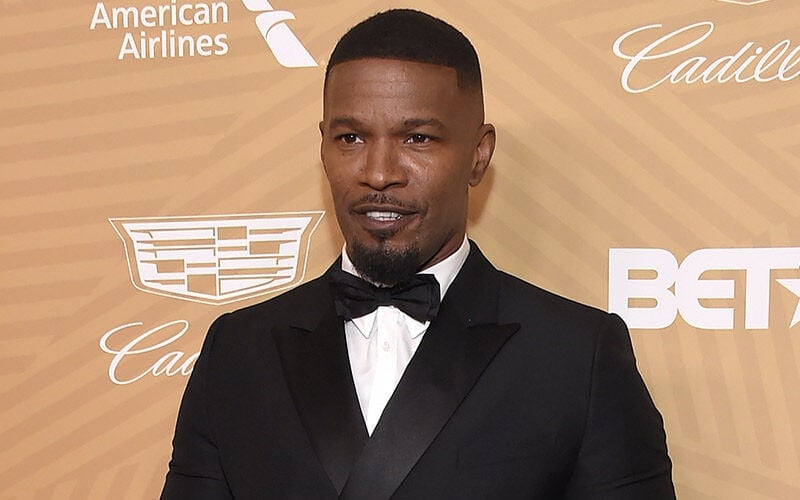 Dreamgirls
In 2008, Foxx starred in the award-winning Dreamgirls. The movie, which also starred Beyonce and Eddie Murphy, grossed over $150 million globally against a budget of $70 million.
Miami Vice
A sizable boost to Jamie Foxx's net worth came in 2006 with Miami Vice. The movie, which co-starred Colin Farrell, grossed over $163 million globally against a budget of $135 million. Foxx reportedly received $10 million for the role.
Rio
In 2011, Fox lent his voice to Nico in Rio. With a budget of $90 million, the movie grossed over $483 million worldwide. The film's success not only made it Foxx's fourth highest-grossing film, but it also green-lighted the 2014 sequel, Rio 2, which was an even larger success.
Foxx returned for Rio 2, which grossed over $498 million globally against a budget of $103 million. As of 2022, the movie is Foxx's third-highest-grossing film.
In addition to voicing Nico in both films, Foxx also performed a handful of songs for the animated movie as well.
Django Unchained
In 2012, he played a slave working with a bounty hunter in Quentin Tarantino's Django Unchained. With a budget of $100 million, the film went on to gross $426 million worldwide. It would win two Oscar awards, and in total, it was nominated for 150 awards.
White House Down
In 2013, Fox starred as President of the United States in White House Down, which would make $205 million worldwide. The action thriller, which also starred Channing Tatum, grossed $205 million globally against a budget of $150 million.
The Amazing Spider-Man 2
2014's The Amazing Spider-Man 2 saw Foxx in the villain role of Electro (aka Max Dillion). The Marvel movie was a massive success, raking in more than $708 million globally against a budget of $200 million.
Annie
Another notable boost to Jamie Fox's net worth came with 2014's Annie, where he was reportedly paid $5 million. With a budget of $65 million, the musical went on to gross more than $136 million at the box office.
Baby Driver
In 2014, Foxx starred as Bats in Edgar Wright's Baby Driver. With a budget of just $34 million, the film earned more than $226 million globally.
Robin Hood
2018 brought another remake of the classic tale Robin Hood, where Foxx starred as Yahya (aka Little John). Unfortunately, the film was not a box office success as it only grossed $86.4 million against a $100 million budget.
Recent Work
In 2020, Foxx lent his voice to the character Joe in Pixar's Soul. Despite the challenges movies faced with the pandemic, the film grossed over $120 million worldwide.
Next, in 2021, Foxx returned as Max Dillion, also known as Electro, for Spider-Man: No Way Home. The movie, which also starred Tom Holland and Zendaya, grossed more than $1.9 billion worldwide on its $200 million budget. The film's success makes it Foxx's highest grossing film of all time.
And, most recently in 2022, Foxx appeared in Netflix's Day Shift in the role of Bud Jablonski alongside Dave Franco, Snoop Dogg, and Meagan Good.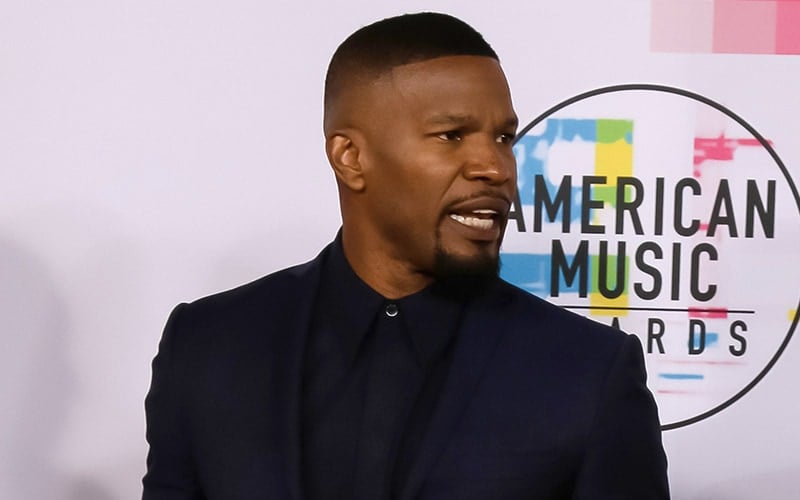 Music Career
Foxx still stays actively involved in the music industry as well. He's released 5 studio albums to date. And while the first one didn't perform well, his following albums did.
Foxx's second album Unpredictable made double platinum and landed on top of the Billboard 200 and the US R&B Charts upon its release. The total sales of the album are now at 1.98 million in the US alone.
His third album, Intuition, was released in 2008 and would go on to sell 1 million copies. His most recent album was 2015's Hollywood: A Story of a Dozen Roses, which debuted at number 10 on the US Billboard 200 chart. It sold 31,000 copies in the first week of release.
Part of the wide-reaching appeal of Foxx's music is his strategic collaborations with other famous music artists. He has worked often with Ludacris, Drake and Kanye West. He has also delved into country music, joining Rascal Flatts in a recording of She Goes All the Way in 2007.
Foxx has bee no stranger to the Grammy Awards either. He's been nominated multiple times in the Best Rap or Best Male R&B categories. And in 2010, he finally won his first Grammy for Blame It. He shared the Best R&B Performance by a Duo or Group with Vocals with fellow singer T-Pain.
Producing
In 2017, Foxx became the host as well as executive producer of the new game show on Fox, Beat Shazam. The show has been met with great success and is now on its fifth season.
These music and producing credits have added considerably more to Jamie Foxx's net worth over the years. And currently, Foxx is serving as a producer on more than five projects that are either in post-production or are actively filming.
Foxx also owns Foxx-King Entertainment along with his business partner, Marcus King. The company has two films in production currently, including All-Star Weekend and an Untitled Jamie Foxx documentary
In 2021, Foxx and producing partner Datari Turner signed a new production deal with MTV Entertainment Group. The deal will see Foxx producing multiple featured films that will be focused on BIPOC creators as well as diverse storytelling.
Real Estate
Also adding to Jamie Foxx's net worth is is his impressive real estate portfolio. Foxx's property investments includes a massive estate in the Thousand Oaks, California. He purchased the Mediterranean-style villa, which was originally built in 1995, for $10.5 million in 2007. With 17,000 square feet, the home sits on more than 40 acres. 
In 1997, Foxx purchased a single-story home for $930,000 in Tarzana, a suburban neighborhood in Los Angeles. He would later sell the house in 2008, listing it for $2.3 million.
Other Business Ventures
In addition to his work in the entertainment industry, Foxx also has several business ventures in other verticals as well. In 2021, he purchased Brown Sugar Bourbon, a flavored bourbon created by the Heritage Distilling Company.
He has also partnered with Privé Revaux Eyewear as a brand ambassador.
Personal Life
Jamie Foxx might be one of the most popular stars today. However, not much is known about his personal relationships. That being said, it was no secret that Foxx had been in a relationship with Katie Holmes for about seven years, following her breakup with Tom Cruise. The couple parted ways in 2019.
Foxx has two daughters with two different ex-girlfriends. His eldest, Corinne Foxx, was born in 1994 to Connie Kline. She is now an actress as well as a model, and has worked with her dad on several projects. The youngest, Anelise, was born in 2009 to Foxx's ex, Kristin Grannis.
Jamie Foxx's Net Worth Today
As of 2022, Jamie Foxx's net worth is estimated at $170 million. This largely comes from his work in Hollywood as an actor, comedian, and producer. However, his net worth is also impacted by his music, real estate investments, and his newly acquired alcohol company, BSB-Brown Sugar Bourbon. Additionally, Foxx also recently published a book, Act Like You Got Some Sense: And Other Things My Daughters Taught Me.
Fans of Jamie Foxx can look forward to seeing him next in They Cloned Tyrone alongside John Boyega. He's also wrapped filming on Strays, which he co-stars with Will Ferrell, Isla Fisher, and Will Forte.
And that's just the tip of the iceberg, Foxx currently has 10 films in production, 12 projects in various stages of early production. Additionally, he's currently filming Back in Action for Netflix. The film also stars Cameron Diaz, Kyle Chandler, and Glenn Close.
He will also star as Mike Tyson in the mini series, Tyson, which Antoine Fuqua will direct with Martin Scorsese executive producing.