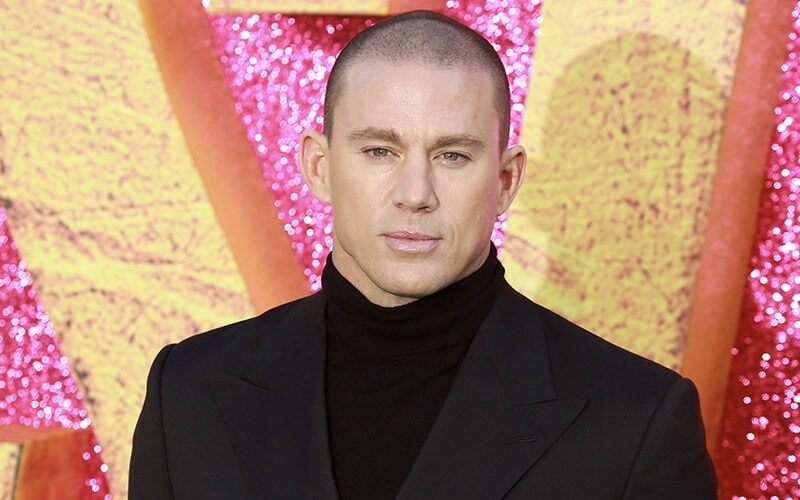 Channing Tatum is an American-born actor best known for his roles in Magic Mike, 21 Jump Street, and, most recently, 2022's The Lost City. Having started his acting career in Hollywood in 2000, Tatum has since starred in over 65 projects.
However, it's not just acting jobs that have accounted for Channing Tatum's net worth. He's also produced 21 projects and directed one project as of 2022. Not to mention, he also owns some incredible pieces of real estate.
Read on to discover Tatum's most successful projects and trace his career from the beginning until the present day.
Early Life
Channing Tatum was born on April 26th, 1980, in Cullman, Alabama, United States. His mother, Kay, was an airline worker and his father, Glenn, was a construction worker.
Tatum didn't do very well in school due to his dyslexia and ADD. However, he was active in sports growing up. He graduated from Gaither High School and later got a football scholarship to Glenville State College.
But Tatum did not finish college. Instead, he opted to drop out and return home when he was 19. He worked a series of odd jobs, starting with being a roofer.
Eventually, he found himself making good money as a stripper. He performed under the stage name Chan Crawford.
Acting Career
Channing Tatum got his start in the entertainment industry when he was cast as one of the dancers in Ricky Martin's She Bangs music video in 2000. He was paid $400 for this gig. And while it wasn't a sizable addition to Channing Tatum's net worth, it did pave the way for more commercial work. Tatum would appear in Mountain Dew and Pepsi ads the same year.
While Tatum's commercial work wasn't immediately bringing in the big roles, it did get the attention of a model talent scout. And Tatum was a natural at modeling. He would appear in a handful of campaigns in the early 2000s for brands like Abercrombie & Fitch and Dolce & Gabbana.
Hollywood Break
2005 brought Channing Tatum's highest-grossing film, War of the Worlds. However, Tatum had a very small role in the movie. He was essentially an extra given the role "Boy in Church". The film, which had a budget of $132 million, went on to make $604 million globally.
In 2006, Tatum finally got his big break. He was cast as Duke Orsino opposite Amanda Bynes in She's the Man. The movie grossed $57 million worldwide on its $20 million budget.
The Step Up Movies
Shortly afterward, he got a even bigger, big screen break, 2006's Step Up. Tatum not only scored the leading role. But he also co-starred with his future wife.
This dance movie wasn't a big hit with critics. However, fans loved it. And it was a box office hit. The film, which cost $12 million to make, went on to gross $114 million worldwide.
And due to the film's success, it spurred the 2008 sequel, Step Up 2: The Streets, where Tatum appeared in a cameo of his original role as Tyler Gage.
Public Enemies
Tatum starred in 2009's Public Enemies opposite Christian Bale and Johnny Depp. While it wasn't a big role for Tatum, the movie still breaks into his top 10 highest-grossing films of all time at the ninth spot. With a budget of $100 million, the movie grossed $214 million worldwide.
G.I. Joe Movies
The same year, Tatum starred in G.I. Joe: The Rise of Cobra opposite Marlon Wayans. With a budget of $175 million, the film went on to gross just over $302 million worldwide.
The film's success would greenlight a sequel, 2013's G.I. Joe: Retaliation, Tatum's fourth highest-grossing film to date, making $376 million on its $130 million budget.
Dear John
2010 brought Nicholas Sparks' Dear John. Tatum starred alongside Amanda Seyfried in the romantic drama, which earned $114 million globally, with an initial budget of just $25 million.
21 Jump Street
In 2012, Tatum and Jonah Hill led the reboot of the 1980's TV series 21 Jump Street, which starred Johnny Depp. With a budget of $42 million, the film went on to gross just over $200 million globally.
The movie's success naturally got the ball rolling for a sequel, which would premiere in 2014. 22 Jump Street not only saw Tatum back in the role of Jenko, but this time Tatum was also a producer of the film. With a budget of $50 million, the movie went on to gross over $331 million at the global box office.
The movie was also a sizable addition to Channing Tatum's net work, as it's reported that he made $15 million for the film.
Magic Mike Movies
Also in 2012, Tatum starred in one of his most memorable roles to date, that of Mike in Magic Mike. Starring opposite Matthew McConaughey in the Steven Soderbergh-directed film, the movie only had a budget of $7 million. However, ticket sales worldwide surpassed $167 million. It's reported that Tatum made $3 million for his work in the movie.
Needless to say, Magic Mike's success green-lit the 2015 sequel, Magic Mike XXL. Tatum starred alongside Joe Manganiello and Matt Bomer in the flick, which grossed $117 million worldwide on its $14.8 million budget.
The Lego Movie
In 2014, Tatum lent his voice to The Lego Movie for the character Superman. The film, which had a budget of $60 million, earned $468 million worldwide.
Jupiter Ascending
2015 brought the sci-fi flick, Jupiter Ascending, where Tatum starred opposite Mila Kunis. Unfortunately, the movie was destroyed by critics and fans alike. And despite having the Wachowski sisters direct, who are best known for their work on the Matrix movies, the film only grossed $183 million worldwide on its $176 million budget.
The Hateful Eight
The same year, Tatum starred in Quentin Tarantino's The Hateful Eight. The movie, which also starred Samuel L. Jackson, Kurt Russell, and Jennifer Jason Leigh, grossed $156 million worldwide on its $44 million budget.
Logan Lucky
In 2017, Tatum starred in the action comedy Logan Lucky alongside Adam Driver, Daniel Craig, and Katie Holmes. While the movie wasn't a huge success, only grossing $48 million on its $29 million budget, it was a hit with fans and critics. Additionally, the project also reunited Tatum with his Magic Mike director, Steven Soderbergh.
Recent Work
In 2022, Channing Tatum starred opposite Sandra Bullock and Daniel Radcliffe in The Lost City. With a budget of $68 million, the movie earned $190 million worldwide.
Also, in 2022, Tatum directed his first film, Dog. The movie tells the story of two former Army Rangers paired together against their will, Briggs (played by Channing Tatum) and Lulu ( a Belgian Malinois), who embark on the roadtrip of a lifetime to make it to a fellow soldier's funeral on time.
In addition to directing and starring in the film, Tatum also produced the movie, which grossed $84 million worldwide on its $15 million budget.
Real Estate
In 2015, Tatum and now ex-wife Jenna Dewan purchased a home in Beverly Hills for $6 million. And in 2021, they sold the house for $5.92 million, at a slight loss.
Also adding to Channing Tatum's net worth is a property he purchased post-divorce in Brentwood's Mandeville Canyon for $5.6 million. Tatum purchased the three-bed, three-bath property off-market and fully furnished.
Personal Life
Channing Tatum and Jenna Dewan first met in 2006 while filming Step Up. They started dating and got married in Malibu in 2009. The couple also shares a daughter, Everly, who was born in May 2013. However, after being married for nearly nine years, Tatum and Dewan separated. And they finalized their divorce in 2019.
It's reported that Dewan was paid a divorce settlement in the neighborhood of $20 to $30 million, which included ongoing spousal support as well as real estate.
In 2018, Tatum began dating singer Jessie J. But the relationship was short-lived.
As of 2022, Tatum is now dating his girlfriend, Zoe Kravitz. The duo began sparking romance rumors in 2021, and the rest is history.
Channing Tatum's Net Worth 2022
As of 2022, Channing Tatum's net worth is estimated at $80 million. His net worth primarily comes from his on-camera work. However, it's also heavily impacted by his producing and directing career as well. Tatum shows no signs of slowing down, either.
Fans of Tatum can see him next in 2023's third Magic Mike film, Magic Mike's Last Dance. Tatum will star alongside Salma Hayek in the film, and Steven Soderbergh is returning to direct the flick. The film's release date is scheduled just in time for Valentine's Day 2023, as the movie premieres on February 10, 2023.
Tatum is also starring in Zoe Kravitz's director debut, Pussy Island. According to IMDB Pro, the thriller is currently filming. Geena Davis, Christian Slater, and Haley Joel Osment are also star in the flick.
Greg Berlanti's Project Artemis will also star Tatum alongside Scarlett Johansson. And last on this list is Wingman, where Tatum will star alongside Joseph Gordon-Levitt, who is also directing the film.
And if that's not enough, IMDB Pro lists an additional 28 titles in various stages of development for Tatum. Some he will star in, others he'll produce or direct.