John Goodman Net Worth: From 'Roseanne' to 'The Conners'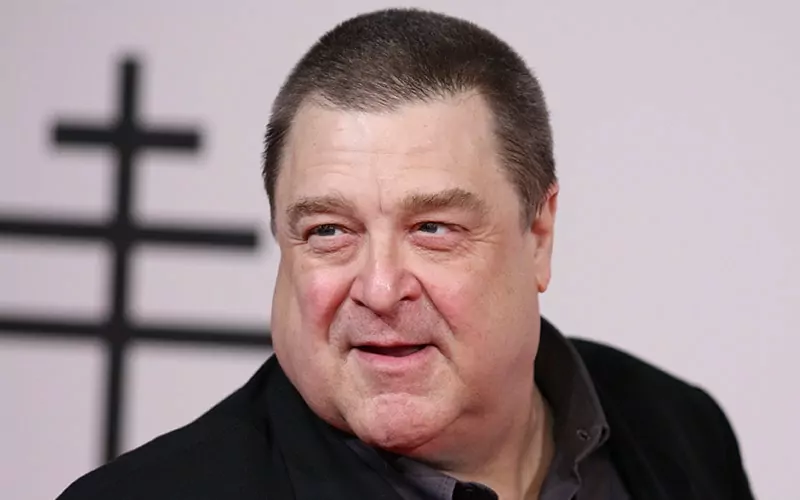 John Goodman is an American actor best known for his roles in 10 Cloverfield Lane, Barton Fink, and the television series Roseanne. Since starting his acting career in the mid-1980s, Goodman has starred in more than 160 movies and television series.
Though it's not just his work in front of the camera that contributes to his massive success, John Goodman's net worth is also impacted by his brand endorsement deals, real estate investments, and producer credits. Read on to discover Goodman's most successful projects and trace his career from the beginning until now.
Early Life
John Stephen Goodman was born in Affton, Missouri, on June 20, 1952. His father, Leslie Francis Goodman, worked at the post office and died when Goodman was only two years old. His mother, Virginia Roos Loosmore, was left to raise Goodman and support the family. She did this by working as a waitress and retail store employee.
Goodman has an older brother named Leslie and a younger sister named Elisabeth, who was born after their father's passing. The actor says that as a child, he had been bullied in school for being overweight. As a result, he spent much of his time reading comic books, which led to his interest in comedy.
In 1970, Goodman graduated from Affton High School, where he excelled in football and gained his early experiences in theater. After taking a gap year, Goodman attended Southwest Missouri State University on a football scholarship. Due to an injury that kept him from playing, he shifted his attention to the drama program. This was where he met and worked with future Hollywood greats, Kathleen Turner and Tess Harper.
Acting Career
Goodman moved to New York City in 1975 to pursue an acting career. He did a number of commercials, voice-overs, and off-Broadway plays. It was in 1982, he finally broke into the film industry with his debut in Eddie Macon's Run.
Early Projects
In the early 1980s, Goodman had landed roles in films like The Survivors, Revenge of the Nerds, and Sweet Dreams. It was in the 1986 satirical comedy True Stories that Goodman first became established as a talented comedy actor of a larger size, being 6'3.
Raising Arizona
Goodman would have numerous collaborations with the Coen Brothers throughout his career. The first of these was the 1987 crime comedy Raising Arizona. The film features Nicolas Cage and Holly Hunter in the lead roles, and it was a commercial success, earning $29.2 million at the worldwide box office.
Two years later, in 1989, Goodman hosted the sketch comedy series Saturday Night Live for the first time. As of 2022, Goodman has hosted the series for a total of 13 episodes, in addition to appearing in a number of guest roles and cameo appearances.
Roseanne
In 1988, John Goodman's net worth would steadily rise into the millions when he was cast as Dan Conner in the sitcom Roseanne. The series was created by Roseanne Barr, who also played the co-lead opposite Goodman. It ran from 1988 to 1997, airing for nine very successful seasons.
For his work on the show, Goodman was nominated for best actor at the Golden Globes for three consecutive years from 1990 to 1992. He finally won the award when he was nominated again in 1994. Goodman would return in 2018 for the tenth and final season of the show, reuniting with Barr and the rest of the cast.
Barton Fink
Goodman would star in several blockbusters during the 1990s. It would begin with the multi-awarded Barton Fink in 1991, which was again by the Coen Brothers. Goodman himself earned multiple accolades for his performance, including a Golden Globe nomination for Best Supporting Actor. However, despite the high critical praise, the film failed at the box office, earning only $6.1 million from a limited theater release.
The Flintstones
The 1994 family comedy The Flintstones would fare much better in theaters. Based on the popular 1960s animated TV series, this film stars Goodman as Fred Flintstone and Rick Moranis as Barney Rubble.
The film was a massive commercial success, earning $29.7 million on the first weekend alone. It generated a total of $341.6 million in gross earnings over a budget of $46 million. As for Goodman's salary, he reportedly received $3 million, which was one of the first 7-digit paychecks he would continue to receive over the next few years.
The Big Lebowski
In 1998, Goodman would work on another film directed by the Coen Brothers, the crime comedy The Big Lebowski. The movie, which also starred Jeff Bridges, earned $46.9 million globally against a budget of $15 million.
Goodman closed the millennium with appearances in films like The Runner, O Brother, Where Art Thou?, and Coyote Ugly.
Normal, Ohio
The turn of the millennium would have Goodman starring in the new sitcom Normal, Ohio. It ran for only one season, with 12 episodes, on Fox. Despite the short run, Goodman did earn $4.4 million for this single season.
Monsters, Inc.
Among the most significant contributors to John Goodman's net worth are the many voice-acting roles that he took over the years. One of the most iconic of these characters was Sulley in the 2001 animated comedy film Monsters, Inc. It was indeed a monster hit at the box office, raking in $579.7 million from theaters worldwide against a production budget of $115 million.
Earlier, Goodman had done the voices for Pacha in The Emperor's New Groove in 2000 and Santa Claus in Rudolph the Red-Nosed Reindeer in 1998. He would go on to do voices for many other notable animated films throughout his career. The list includes The Jungle Book 2, Bee Movie, ParaNorman, and Bunyan and Babe.
Studio 60 on the Sunset Strip
In 2006, appeared as a guest in the comedy-drama series Studio 60 on the Sunset Strip. As Judge Bobby Bebe, Goodman won his only Primetime Emmy so far, in the category of Outstanding Guest Actor in a Drama Series.
The Aaron Sorkin-created series also starred Matthew Perry, Amanda Peet, and Bradley Whitford.
The Princess and the Frog
Goodman would star in another hit animated film in 2009 when he joined the voice cast of The Princess and the Frog. The Walt Disney film had a sizable budget of $105 million and grossed $267 million worldwide.
Argo
In 2012, Ben Affleck would then select Goodman to play one of the lead characters in his historical thriller Argo. The cast also included Affleck himself, Alan Arkin, and Bryan Cranston. The cast was highly praised by critics for their acting, and they collectively won Outstanding Cast in a Motion Picture in that year's SAG Awards. The film was also a huge box office hit, making $232.3 million against a budget of $44.5 million.
Flight
In the same year, Goodman would be part of another blockbuster in the drama Flight, starring Denzel Washington. It opened strong in US theaters, collecting $24.9 million over the first weekend. It went on to draw a total of $161.8 million against a budget of $31 million.
Monsters University
In 2013, Goodman would return to the Monsters Franchise to reprise his voice role as Sulley. Despite being released more than a decade after the original film, Monsters University proved that it still held the same audience appeal. It finished at the box office with gross earnings of $743.6 million. As of 2022, this film is Goodman's second-highest-grossing movie.
In the same year, Goodman would also appear in the comedy musical Inside Llewyn Davis, the action comedy The Hangover Part III, and in an uncredited role in The Internship.
Alpha House
Still, in 2013, Goodman would star in the political satire Alpha House, which was released on Amazon Prime. He won a Satellite Award for best actor for his work in the series.
Goodman appeared in 21 episodes, which reportedly earned him a whopping $100,000 per episode.
Transformers: Age of Extinction & Transformers: The Last Knight
In 2014, Goodman joined the Transformers franchise, lending his voice to the Autobot commando, Hound, in Transformers: Age of Extinction. This would be the highest-grossing film in Goodman's career to date, with box office revenues exceeding $1.1 billion. It had a solid premiere, earning more than $100 million over the opening weekend alone.
Three years later, Goodman would come back for the next installment, Transformers: The Last Knight. Unfortunately, despite having twice the budget of the earlier film at $217 million, it was only able to make $605 million at the box office, which is just a little over half of what the earlier film earned.
As of 2022, Transformers: The Last Knight is Goodman's third-highest-grossing film.
10 Cloverfield Lane
In 2016, Goodman starred in the sci-fi psychological thriller 10 Cloverfield Lane. The J.J. Abrams-produced film had a fairly low budget of just $15 million. However, it had a strong theater run, making over $110 million globally.
Goodman delivered a stellar performance as the main antagonist of the film, which earned him a Saturn Award for Best Supporting Actor.
The Conners
In 2018, John Goodman's net worth again surged upwards when he joined the cast of The Conners. While the series is technically a spin-off of the 1990s show Roseanne, it is considered to be more a direct continuation of the sitcom. Goodman returns to his famous role as Dan Conner. However, Barr, who was the creator of the original series, is not part of the new production.
The series is now in its fifth season. How much Goodman was paid for the first two seasons is unknown. However, it has been reported that by the third season, Goodman earned $400,000 per episode for his work on the show. Since a season consists of 20 episodes, this equates to earnings of $8 million for the season.
Recent Work
Another current project for Goodman is the ongoing HBO series The Righteous Gemstones. He is also providing the voices for characters in the current animated series The Freak Brothers and Monsters at Work.
Other Ventures
Also adding to John Goodman's net worth are the various brand endorsement deals he's done over the years. Goodman has appeared in multiple commercials for brands such as Levi's, Campbell's Soup, Kellogg's Frosted Mini-Wheats, M&Ms, Burger King, Dunkin' Donuts, and Fisher-Price.
Real Estate
A considerable amount of John Goodman's net worth also comes in the form of his real estate assets. Goodman used to own a home in Encino, California. In 1996, David Hasselhoff took this property off his hands for the price of $1.5 million.
In the same year, he also sold another home in the Hollywood Hills neighborhood for $560,500. He used some of these proceeds to purchase a property in nearby Calabasas for $875,000.
In 2008, Goodman bought a home in Los Angeles' Pacific Palisades for $4.6 million.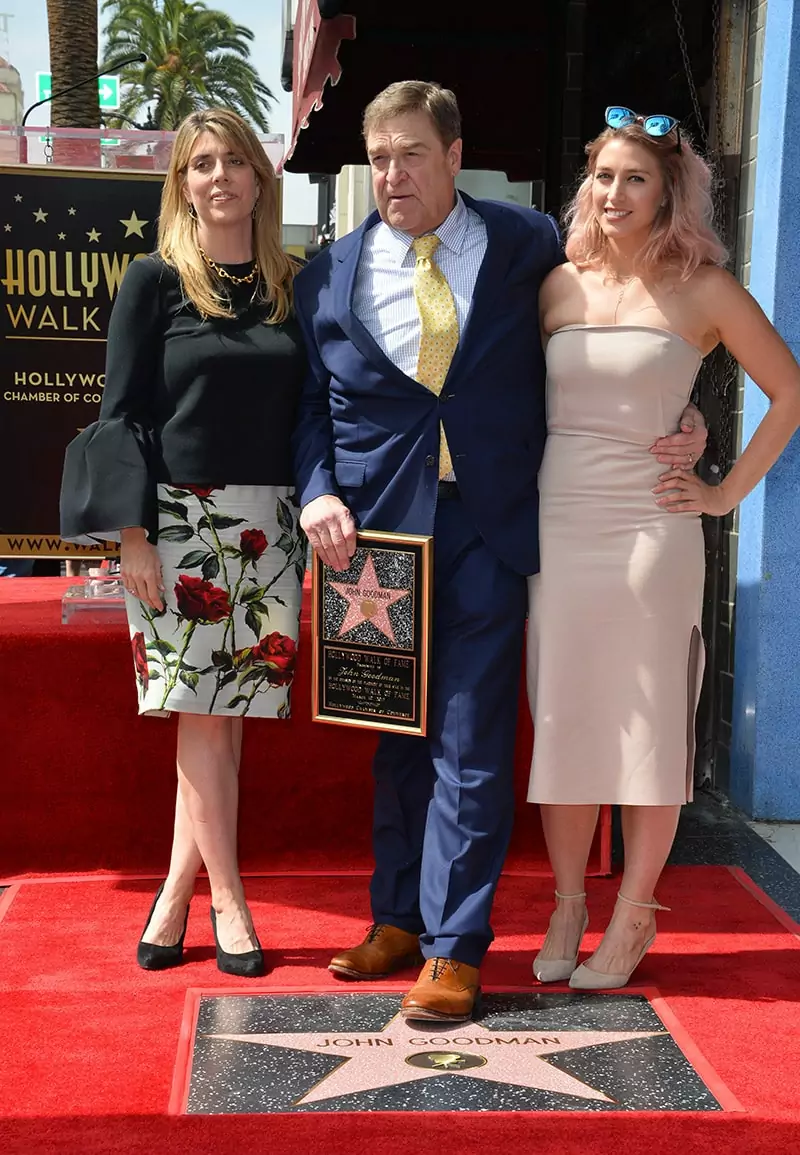 Personal Life
In 1989, John Goodman married Annabeth Hartzog, whom he met during the filming of Everybody's All-American. They have a daughter named Molly Evangeline Goodman, who is now a film production assistant.
John Goodman's Net Worth Today
As of 2023, John Goodman's net worth is estimated at $45 million. While his acting career is primarily responsible for that number, Goodman's brand endorsement deals, producer credits, and real estate investments also impact his net worth.
Fans of Goodman can look forward to seeing him next in the animated TV series Monsters at Work, where he'll return to voice Sulley. The series is set to premiere in 2023 and will also star Billy Crystal, Mindy Kaling, and Henry Winkler.