January 2016 Atlanta Filming Update: 'Sleepy Hollow', 'The Originals', and More!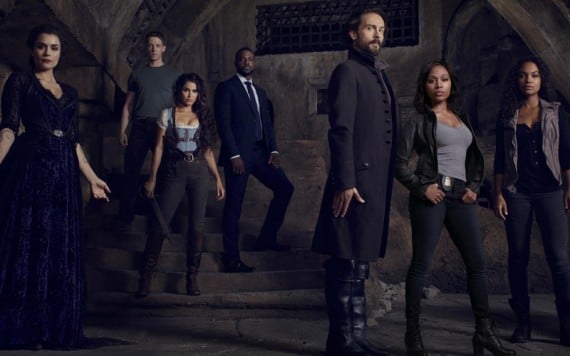 What filmed in Atlanta this week? The Originals, Sleepy Hollow, and Greenleaf just to name a few! What's heading here? Fast 8, Baywatch, and more!
From local promotional events to all those yellow signs you see around Atlanta. We have our full filming roundup for you below for January 18 – 22, 2016!
January 2016 Atlanta Filming: Coming Soon
January 2016 Atlanta Filming Spotted: Currently in Production
Greenleaf was spotted in Midtown (we're pretty sure they were filming at the Civic Center
All Eyez on Me is still filming across all across Atlanta
The Originals is filming today at Collier​ ​Metals off Stephens St in Southeast Atlanta
Sleepy Hollow was spotted filming on Wednesday at Olde Blind Dog Irish Pub
Boo! A Madea Halloween was spotted filming in Midtown on Wednesday
Celebrity Sightings in Atlanta
Atlanta Casting Calls
Decoded Atlanta Production Signs
1159- Containment
AEOM – All Eyez on Me (Tupac Biopic)
AMC- A Meyers Christmas
BIA- Brothers in Atlanta
CAMP HERO- Stranger Things
DM- Devious Maids
DS1- Detours
DV3- Shadow
FALCON- Mother's Day
GOS- Game of Silence
GL- Greenleaf
HCF- Halt and Catch Fire
HF- Home Free
HP- Unknown (If you know, please let us know!)
HSN- Hot Summer Nights
IDB- In Dubious Battle
KIKI- Sully
LCP- Bastards
LOC- The Vampire Diaries
MARY- Gifted
MS – Middle School: the Worst Years of My Life (Wrapped January 2016)
OA- Overanalyzers
OC- Offer and Compromise
PLASS- Passengers
RR2- The Red Road
SAT- Satisfaction
SDS- The Game
SF- The Walking Dead
SPEEDEE – The Founder
SH- Sleepy Hollow
Sic'Em- Powers
S&K- Fist Fight
SN- Sleepless Nights
SNC- Being Mary Jane
SRS2- Survivor's Remorse
T2P- Neighbors 2
TM- True Memoirs of an International Assassin
TOGS- The Originals
TYB – The Yellow Birds
ULDMP – Unknown (If you know, please let us know!)
WHO- Finding Carter
Miscellaneous Atlanta Filming News
A huge thank you to all the amazing contacts I have that send in tips on what they seeing filming around town! A special thank you to Jasmine Alyce, Jennifer M, Matty R, Atlanta Movie Tours and Carrie Burns, Atlanta Filming, Creative Loafing, The Buzz, @ATLWood411, On Location Vacations, Atlanta Magazine, Jennifer Brett and @Peachyscoop for the tips!
If you have any filming location tips and/or celebrity sightings, be sure to tweet us at @FanBolt or me at @EmmaLoggins with the hashtag #ATLFilm or #AtlantaFilming and you could end up in the weekly roundup! Also, if there's anything you'd like to see included that we currently don't, let us know!
Be sure to check back every Friday and see where some of your favorite TV shows, movies and stars have been spotted in Georgia!
Sources: