Teresa Palmer and Benjamin Walker Talk Nicholas Sparks' 'The Choice'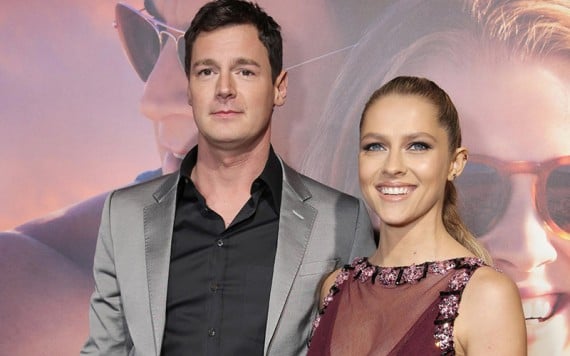 Teresa Palmer and Benjamin Walker made a stop in Atlanta last week to talk about their new film, The Choice, which opens in theaters today. The Nicholas Sparks film tells the story of Gabby Holland (Teresa Palmer) and Travis Shaw (Benjamin Walker) who find themselves living next to each other on the North Carolina coast. Despite Gabby's boyfriend (Tom Welling) and Travis' preferred bachelor lifestyle, Gabby and Travis find themselves falling in love. We journey over a decade with these two and see their love tested by a pretty major event.
What is the ultimate message of the film that Teresa and Benjamin hope you talk away?
"The best case scenario is people leave the movie theater, and they've had a fun, entertaining experience – but they go and call the people that they love. You call your wife, your partner, your children, your parents." Walker answered. "There are big choices in life, but the movie also tackles though little choices in life. Those day to day choices, where you choose love, and you choose your relationships. I think that's important, because when you don't, it builds up."
Check out our full interview with Teresa Palmer and Benjamin Walker on The Choice, Wilmington, and their favorite Atlanta restaurants below!
The Choice hits theaters today! You can check out our full review on the film here: The Choice Review.
Photo by: Eric Charbonneau/Invision for Lionsgate/AP Images
Recommend

0

recommendations
Published in Emma's Geek Girl Blog, Featured, Movie Interviews, Movie News, Movies