Lara Croft GO Releases for PlayStation 4, Vita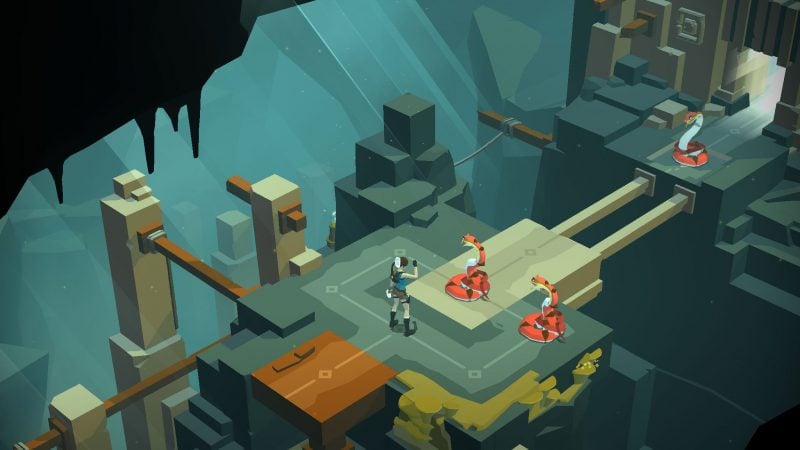 Square Enix have released their turn-based take on the Tomb Raider world – Lara Croft GO – for PlayStation 4 and PlayStation Vita.
First released back in August 2015 for mobile devices and PCs, despite receiving critical acclaim, the game seemed that it would join the long list of titles to be lost to the annals of time. PC gamers were especially frustrated, given that the game was a Windows Store exclusive.
Now though, the publisher has not only pushed a console version to market, but has released the PC version from the Windows Store's shackles, meaning that you'll be able to pick it up on Steam, too.
The PlayStation 4 and Vita versions of Lara Croft GO feature all of the original game's seven chapters and 115 puzzles and contains cross-buy and cross-save support, along with a full set of trophies (including a Platinum) to pick up. In three months' time, a new story chapter will be released, entitled "Mirror of Spirits." Whether or not this expansion will be free to players who stump up the $9.99 asking price (though there's a 20% discount for PlayStation Plus subscribers) remains to be seen.
Square Enix aren't ruling out releasing the title outside of the PlayStation-sphere either, stating that "Additional platforms will be discussed at a later date."