Momodora: Reverie Under the Moonlight Review – So Close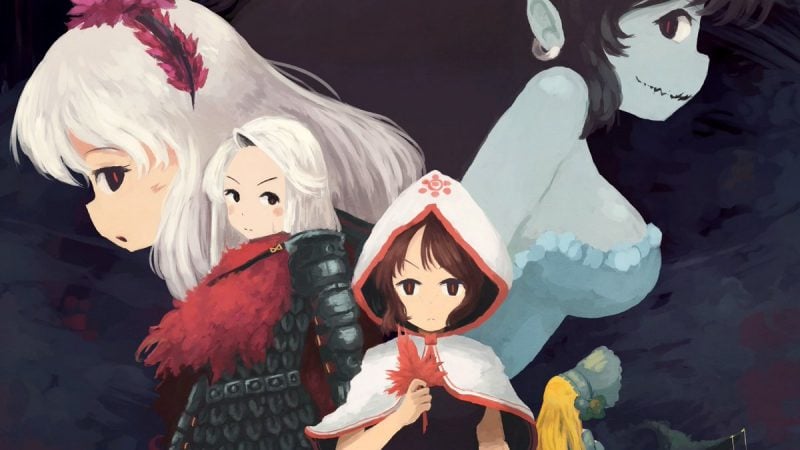 Truth be told, I wasn't even aware that Momodora was a series until I started looking up developer and publisher info for tags to add to this review. I'm saying this upfront because I have no clue how fans of the series might receive Momodora: Reverie Under the Moonlight. I can only look at it as someone who has no prior experience with anything Momodora, so make of that what you will.
That said, I was pretty stoked to play a game with such obviously cool pixel artwork. The supposed similarities to a few well-loved classic adventure games, plus a more recent but still beloved series that prides itself on difficulty, also had me plenty excited. Then I played it and, well, I kind of hated it. At first. I hated it at first. My thoughts have shifted a bit with time, experience, and progression, but while I don't hate it anymore I do still think there's a lot that could be improved.


You play the part of a priestess who must be one of those Old Testament practitioners because she will f*** you up in short order with an assortment of melee attacks and shots from her bow and arrow. Anyway, Priestess Butt-Kicker had made a pilgrimage to a far away land in the hopes of acquiring aid from a powerful queen, because the rest of the world is lousy with demons and monsters at the moment and that really sucks. Things aren't much better in these new lands, unfortunately, so you're going to have to fight for survival every step of the way.
Let me just say right off that Reverie Under the Moonlight sorely lacks an explanation for healing items. It'll teach you about picking up flowers that can be used to heal, sure, but it's up to you to know that said flowers have to be equipped manually – otherwise you're going to end up struggling through the early moments of the game with no way of healing other than visiting bells (which are functionally similar to, oh, let's say bonfires for some reason) or just not getting hit. Words cannot properly describe how angry I was at this game for those first few areas thanks to not knowing that I needed to actually equip my healing items.
That frustration was compounded by Reverie's biggest problem, which unfortunately never really goes away: inconsistent contact damage from enemies. Oh my lord do I hate this with a passion, in any game. You see, if an enemy attacks you and that attack connects, or you can't dodge-roll out of the way with the right timing, you take damage. Damage that's usually absurdly disproportionate to the enemies themselves, no less. Little hopping radishes with clubs from the very first area of the game can kill you in 3-4 hits, because that's not annoying. Anyway, getting back to my original rant, you'll always take damage if an attack connects, and that's fine. However, you'll also take damage from simply touching an enemy, which is super annoying when they hop around all over the place or sometimes stand with their back to you and don't attack so you think they might be friendly but nope you touch them and there goes 1/3 of your health. But what's even worse than that is how sometimes you CAN touch enemies and not be hurt.
Why?? What makes the game arbitrarily decide when I should take damage from simply touching an enemy? It's not like the enemy type is a factor, because I've bumped into the same type of enemy to sometimes take damage and sometimes not. This infuriates me more than even the perceived lack of healing items from the beginning that was totally my mistake in the first place. Either enemies hurt you when they touch you or they don't. It should be that simple. This inconsistency makes planning out combat situations a massive pain because I can never be sure whether or not I'll be able to get away with dodge rolling past an enemy because if I come out of my roll touching any part of them I might take a hit anyway but I might not and I don't know which to expect and this is all a load of bull**** I'd rather be playing anything else right now.

I hate that this is such a big problem for me because just about everything else in Reverie is enjoyable. The melee combos are limited but feel solid when they connect, the bow and arrow is always useful, the various trinkets you can buy and find to give you more of an edge (i.e. lighting up dark areas, healing poison, etc) are worth experimenting with, and the game itself looks pretty great. The bosses are quite varied both in terms of their appearances and attack patterns, and there's a decent amount of variety to the smaller enemies as well. And of course there's the satisfaction of finally opening up shortcuts that loop back to previous areas and create shorter paths back to a bonf-I mean bell. Finding secrets is cool too, I guess.
It's just that crapshoot of not knowing when and if touching an enemy will hurt me. I can't get over that. If it weren't a thing in the first place, or if it at least were consistent across the board and not arbitrarily enforced when the game feels like it, I'd probably love Momodora: Reverie Under the Moonlight. Goodness knows I've been trying to enjoy myself this whole time. Every now and then I do end up having fun, which is great, but then some hit detection BS crops up again and I'm right back to being miserable. Maybe it's different with the earlier games in the series, maybe not, but either way I'm just not patient enough to truly enjoy this.
[yasr_overall_rating]
(3/5)