Jason Momoa: 'Justice League' Could Have Been Two Movies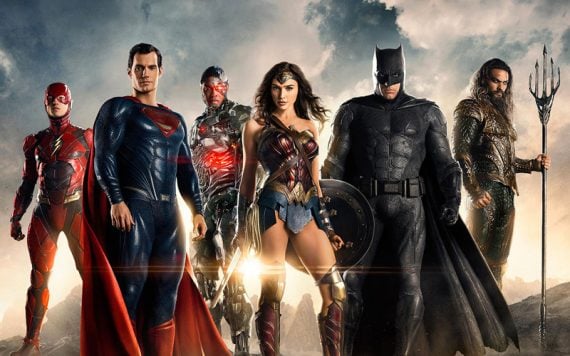 Jason Momoa has revealed Justice League could have been released as two movies, as so much more footage was shot.
The former Game of Thrones star – who plays Aquaman in the new DC Comics ensemble effort – has defended the film against criticism from some fans that scenes detailing Aquaman's backstory were cut from the final edit, including Willem Dafoe's performance as Atlantean character, Nuidis Vulko.
Jason told Entertainment Weekly: "A lot of things got cut. But it's not my movie. It's a huge movie introducing three new characters, and for myself and The Flash and Cyborg, there was a lot that was there we just couldn't get in. It could have been two movies. We had some stuff with William Dafoe. The whole Atlantean part, about me being this reluctant king. There was no need for it because you're going to see it in Aquaman. It's not an Aquaman movie, it's a Justice League movie."
The 38-year-old actor – who will appear in a standalone Aquaman movie, due for release in 2018 – admitted he had been upset to hear that Justice League has not been received well by audiences, but insisted he has avoided reading the criticism.
Jason said: "I try to stay the f**k away from what people say. Some of my friends said, "Justice League' isn't doing well,' and it kind of bummed me out. But I didn't want to look it up. I don't want to look up the bad and the negativity. I don't think that's useful; it doesn't help."
It comes after the Stargate Atlantis star had previously asked Aquaman fans to be patient with his version of the beloved comic book character.
He said: "A lot of people are like, 'That's not my Aquaman!' Just wait a little bit longer. Just stick with it for a little bit longer."
We'd love to hear your thoughts on Justice League – did it feel like two separate movies? Should it have been two separate movies? Let us know your thoughts in our comment section below!
Recommend

0

recommendations
Published in Movie News, Movies