FanBolt Heads to Comic-Con 2018 to Cover 'The Walking Dead', 'Doctor Who', And More!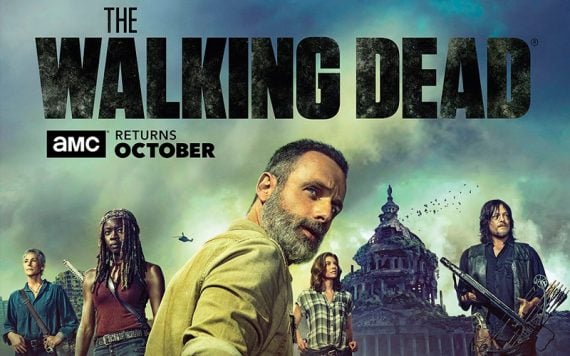 FanBolt has just finalized its schedule for San Diego Comic-Con 2018! The madness starts this afternoon with Preview Night, and we will be on-site throughout the whole convention covering the press panels of your favorite shows! Interviews and photos with your favorite stars and articles about what the convention itself is like are headed your way throughout the rest of this week and the following week!
But since FanBolt is all about being by the fans and for the fans. We want to know the questions you want answered most from what we cover. So comment below and let us know what you want us to ask! We'll do our best to ask as many of your questions as we can directly to the cast and writers of the shows below!
Here's what we're covering!
Wednesday
Preview Night
Rotten Tomatoes Mixer
Thursday
Doctor Who
Scholastic Party
Webtoons Party
Friday
Preacher
The Walking Dead
Warner Brothers Party
Nat Geo Nerd Nite
Saturday
Arrow
Wynona Earp
Midnight, Texas
NBC Party
Sunday
Supernatural
We'll also be attending a number of parties and bringing you updates from them! Keep checking back for more updates on Comic Con 2016! And for live updates be sure you're following @EmmaLoggins and @FanBolt on Twitter and @EmmaLoggins and @FanBolt Instagram!
Wanna chat more about Comic-Con? Leave us a comment below!