Geeking Out Over Atlanta Movie Tours' New 'Stranger Things' Tour!
Can't wait for more Stranger Things? You're not alone. The downside to the upside-down is that it is binge-worthy television that you binge… thus finishing all eight episodes in one night and needing more. But the good news is there's a way to celebrate your fandom for the series without needing a Season 4 premiere! You can geek out with other fans that love the series as much as you while visiting actual locations used for filming. You can recreate your favorite moments and walk in the very footsteps of Eleven, Mike, Will, Dustin, Lucas, Sadie, Hopper, Joyce, … and Steve "The Hair" Harrington (and all the other cast members too!). How do you ask? Atlanta Movie Tours brand new Stranger Things tour – the Atlanta Upside Down Tour!
FanBolt was invited on the media tour to check it out in all of its geek out-worthy glory, and yours truly had an absolute blast! So what all did the tour cover? Check it all out below!
Atlanta Stranger Things Tour – The Atlanta Upside Down Tour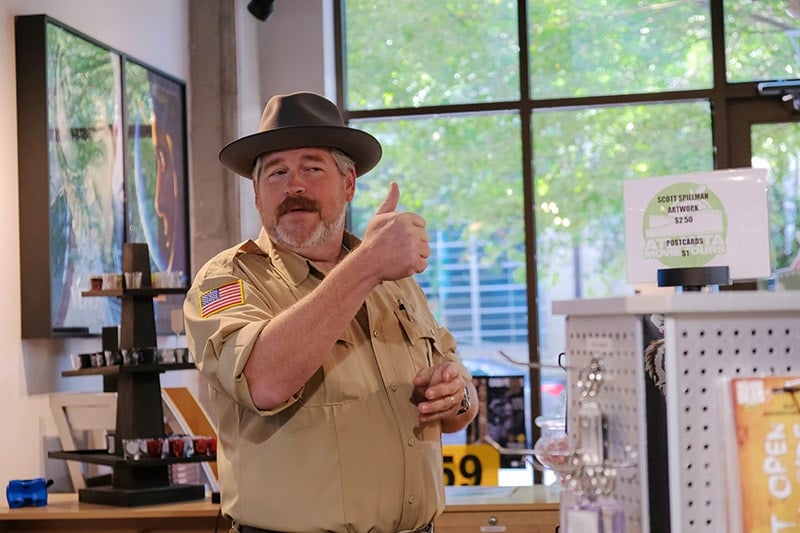 Our tour left promptly at 9am from Atlanta Movie Tour's Castleberry location. And it wasn't long until we reached our first stop. Literally not long at all as the bus was parked on top of the area (The Gulch) that was used as the homeless camp in Season 2 (which was supposed to be Chicago). Once we boarded the bus, we were off to another Season 2 location that was supposed to be the windy city, the tunnel that Kali exploded… or at least that's what she made a local authority think.
Don't remember the scene? Check it out below!
Absolutely amazing the power of special effects isn't it? They made the tunnel look so much longer than it really is!
Stranger Things – Lot 108
Next up, we drove past Lot 108. This was the location of Operation Child Endangerment and so many more scenes! It's really one of the best-kept secrets in Atlanta (I had never heard about it until this tour). It's located in the oldest part of Atlanta, and it offers a historic 9.5 acres with a 275,000 square foot working production complex.
Whenever the series needed a bit more space than what was available to them at the sound stages, this was the location they used – The Russian base was built here as well as the Funhouse that we watched Hopper kick some serious butt in!
https://www.youtube.com/watch?v=nAUSMF3ZNlQ
Lot 108 has also been used by FX's Atlanta, CW's Black Lightning, Netflix's Ozark, Marvel's Spiderman: Homecoming, and so many more productions!
Stranger Things Dinner – Benny's Burgers
We did a driveby of Tiffany's Kitchen, which was used as Benny's Burgers for the series. The location looks largely similar to what we saw onscreen (minus the signage), they even still have the curtains up that the production left behind!
Stranger Things Pumpkin Patch
Sleepy Hollow Farm is home to Merrill Wright's pumpkin patch from Season 2 (and a few more locations as well)! If you visit the farm during the fall, you can actually pick your own pumpkin!
When Stranger Things filmed the below scene at the farm, it wasn't during fall and there were no pumpkins, so the production actually had to fly pumpkins in from Mexico, and then work their magic on them for the rotting effect. They cut into them leaving holes to help speed up the rotting process. And for the ones that still looked too fresh, production ended up painting them.
Credit: NetflixPumpkins aside, there's another really cool reason to visit here in the fall… the Nighttime Corn Maze….
It may not look like much now, but when the corn stalks are fully grown – this is going to be an AMAZING corn maze (and photo op)
There's another pretty cool filming location at Sleep Hollow Farm…
Hopper's Cabin in Stranger Things
It's amazing how old and weathered the production made this cabin look – as the structure itself is actually only a few years old.
Did I mention that our tour guide, Colin Cary, even cosplayed as Hopper for this tour? You couldn't have asked for a better guide – obviously a fan of the series and a film and television geek to the core! But fandom aside, Colin has even worked on the series!
While you can't go inside of Hopper's Cabin, you can take as many photos as you want on the porch. And if you're wondering about the cabin appearing a little small for all those interior shots, that's because the interior shots were actually filmed on the sound stages and not at this location.
Really, really want to go inside of Hopper's Cabin? You can come back to this location separate from the tour if you sign up to do the Escape the Woods Escape Room. It's completely separate from Atlanta Movie Tours, but highly recommended. I haven't done it myself yet, but it's on my list to do this fall!
There is one more cool location just steps away from Hopper's Cabin. Remember the shed where Nancy got the shotgun in Season 3? That's located right next to the cabin just as it appears in the series!
Stranger Things Arcade (Season 2 and 3)
Next up was the Arcade and Family Video – which are located right next to each other. And both are for sale! It's a little bit of a drive from Atlanta, but I still can't help but imagine how cool it would be if someone turned this into an actual arcade!
While there's nothing inside the building, you can still see the purple and orange stripes along the windows. Perhaps it will be used in the upcoming fourth season? Only time will tell!
Stranger Things Family Video (Season 3)
The sign is still on the front door of this location, which makes for an excellent photo opportunity! Case in point below.
With the way that Season 3 ended, I have to think that that Season 4 will bring this location back. But again… only time will tell!
Did I mention that both of these locations are currently (as of August 2019) for sale? I'm just saying…
Police Station in Stranger Things – Hawkins Police Station
We also drove by the location that was used as the Hawkins Police Station in all three seasons of Stranger Things. This location (which used to be a City Hall) just recently started undergoing some renovations. Hopefully, it'll be back to its full glory by the time you take the tour, but if it's not, just close your eyes and picture having some coffee and contemplation here just as it appeared in the series.
Stranger Things City Hall (Season 3)
We drove by the old East Point Library which was the interior for City Hall for all 3 Seasons, and City Hall which was used for the exterior. And located right next to this location was our next location…
Stranger Things Hospital (Season 3)
Right across the street from City Hall was the exterior used for the hospital in Season 3. Fun fact, this is actually a church in East Point where yours truly went to pre-school. Saying that I freaked out would be more than accurate. I have a number of ties to this series, and this just made me love it all the more.
Stranger Things Brimborn Steel Works (Season 3)
The Brimborn Steel Works is supposed to be an abandoned steel mill located in Hawkins, Indiana. However, in real life its the location of Atlanta Utility Works, which has been closed for quite some time. It made the perfect backdrop for the lair of a severed appendage of The Mind Flayer – which we hadn't seen since it had been separated from Will Byers in the last season. It had been trapped in the "real world" after the gate had closed the previous year, and once the gate was reopened by the Russians, it became reawakened – and infected Billy Hargrove.
Stranger Things Pool (Season 3)
It's hard to believe that they were closing the pool for the year when we were there. It's August. It was literally 99 degrees the day we visited. But that being said, school is back in session here in Atlanta, and with the start of the school year comes the closing of the pool.
https://media.giphy.com/media/uTBMqJFIrLU8BuWHnc/giphy.gif
Even so, as you look around you can still picture Billy making his way to the lifeguard chair while all the girls around adjust their sunglasses for a better look. If you listen closely enough, you can still hear the swooning (Not kidding – there were a lot of Billy fans on the tour! Which is cool and all, but yours truly is a Steve fan through and through).
I mean, can you blame me? I digress…
Stranger Things Studio
The sound stages for Stranger Things are located at Screen Gems in Atlanta. The film studio doesn't allow the public to come in, but the tour does driveby the studio on the way back.
If you want a more behind-the-scenes look at the sound stages, check out Netflix's all-access behind-the-scenes tour video below!
And that was a wrap for Atlanta Movie Tour's Stranger Things tour! Enjoy the geek out? I did!!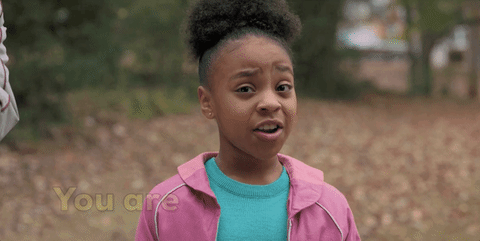 With Stranger Things filming all over Atlanta, from downtown to Stone Mountain to Stockbridge to Douglasville and more, this tour provides a great selection of filming locations to visit. Some locations, such as Hawkins Lab or even Starcourt Mall (Gwinett Place Mall) are simply not possible to visit due to lack of public access to filming areas. But don't worry, just because you can't visit Starcourt Mall doesn't mean that you can't rep it! There's a ton of Starcourt Mall memorabilia available!
And speaking of memorabilia, be sure you bring your spending money to further your geek out in Atlanta Movie Tour's gift shop!
And they don't just have Stranger Things goodness – They've got collectibles from a number of Georgia-filmed productions, including The Walking Dead, Avengers, Guardians of the Galaxy and more!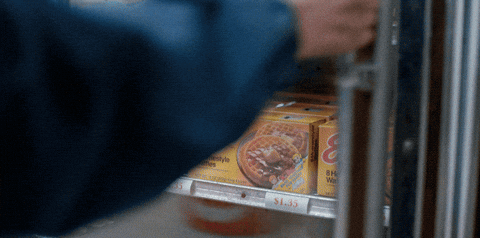 Geek Out With Atlanta Movie Tours
While we know that Season 4 is happening and is set to film in Atlanta later this year, we don't know when Stranger Things Season 4 will premiere on Netflix. So until then, get your geek on and check out Atlanta Movie Tours Stranger Things Tour!
Tickets run $75 per person for the 3.5-hour tour. And that includes the filming locations mentioned here, trivia, and maybe even a few surprises… (mums the word on Stranger Things Tour spoilers!)
And while you're in Atlanta, here's a few more Stranger Things filming locations (Special thank you to Carrie Burns of Atlanta Movie Tours for putting together this list for us! And for just being the rocking lady boss she is. I couldn't be more proud of her and everything she's done with Atlanta Movie Tours!)
Which location are you most excited to see? Are you excited for Stranger Things Season 4? I'd love to hear from you in our comment section below!
Recommend

0

recommendations
Published in Emma's Geek Girl Blog, Featured, Filming Locations, Lifestyle, Travel, TV